B2B Technology Copywriting
Need to create compelling content that will resonate with your prospects and inspire them to act? I can help.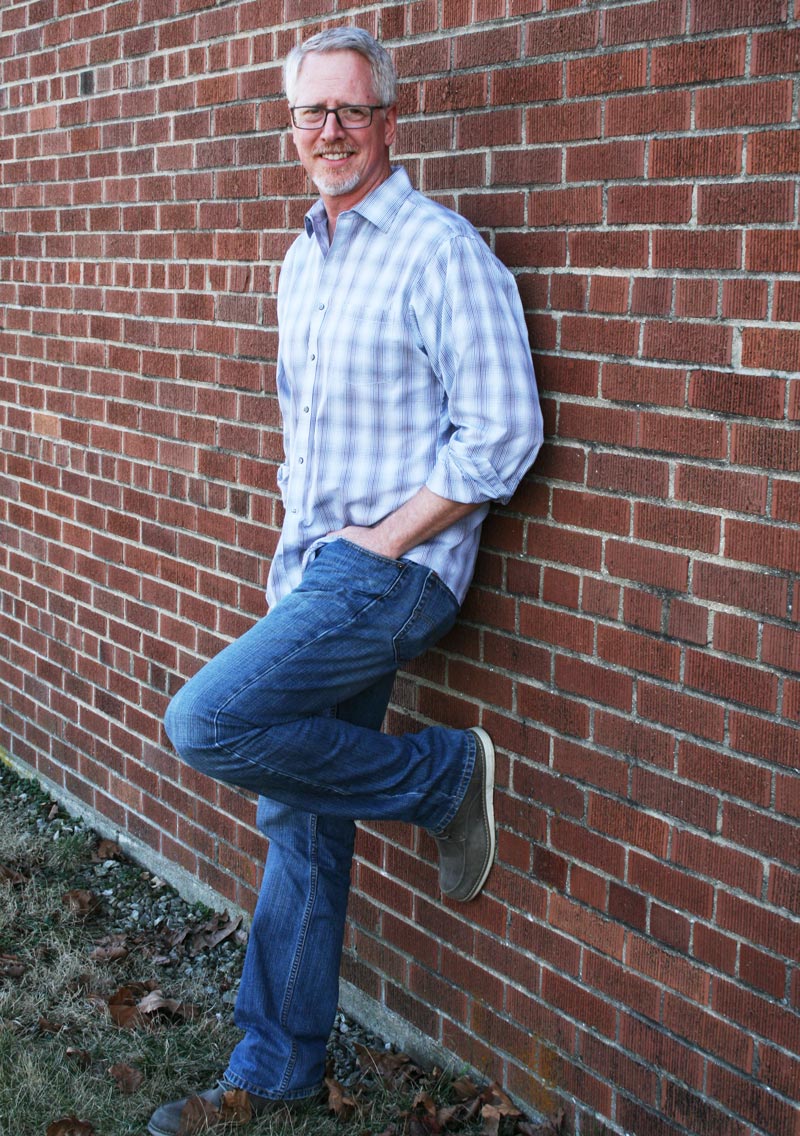 Hi, I'm Brian.
I'm a copywriter who works with marketing managers and content directors at B2B tech companies.
I help them write persuasive copy and create engaging content—material that informs, builds authority, attracts leads, and inspires prospects to take action.
Because let's face it. Your prospects have challenges. And they need solutions. Maybe they need to solve a problem they have, or to increase efficiency, or to foster innovation—or maybe all three. But they all share one ultimate goal: that's to grow their business.
How does your solution help them do that? If you want prospects to become customers (or existing customers to become even bigger customers), then you need to show them.
That starts with great copy—informative, persuasive, no fluff, no hype, well-written marketing material that helps your prospects and speaks to their wants, needs, and desires.
But writing great copy that builds authority and can persuade smart, savvy prospects is a challenge. Because you have to know the industry and your audience—and these buyers are not easily convinced. That's where I can help. Learn More
"Brian is one of the best writers I've worked with – in the time I worked with him, he consistently delivered well written, valuable content, by or before agreed upon deadlines, and was a go-to resource for content development. He was able to take assignments and run with them, supplementing internal resources as needed with independent research, in order to tell the best story. I'd highly recommend his services."

—Hayley Eubanks, Digital Marketing Manager, Alert Logic
"Brian Huber has proven himself as a valued resource in our content development efforts. His organized approach to project management – from initial research to final delivery – shows a respect for deadlines and a dedication to quality. Brian has enabled us to maintain a steady drumbeat and express our own voice with our thought leadership efforts in a key market."

—Bob Wientzen, Quantum Corporation
"Brian Huber has been a most valuable resource for ePlus. His ability to elicit background information, supplement with his own research, and develop compelling content—on a variety of technical topics and in the exact context requested—is unparalleled. His writing talent and messaging are only rivaled by his attention to detail, impeccable follow-up, ability to multi-task, and consistent delivery ahead of assigned deadlines. I don't know what we would do without him. He is a highly respected extension of our team."

—Lyn Marcum, Senior Marketing Manager, ePlus
"Brian is a reliable and engaged writer with whom we have worked for many years. He spends the time to understand our business and takes every assignment seriously, producing great content that we use in many different capacities. He also grasps technical topics well, and has a good rapport with the SMEs on whose behalf he frequently writes. Brian is always polite, interested and truthful about the amount of time a project will require, being careful to ask additional questions or for clarification if necessary to produce a strong article. He has never missed a deadline and contributes high-quality work that we're very happy with and which reflects well on our company's brand."

—Jodi Katz, Senior Marketing Manager, ePlus
"I've had the pleasure of working on multiple projects with Brian over the span of a few years. I've been very impressed with the amount of research he does to supplement the data he is provided with as part of his extensive interview and outlining process. He brings interesting insights and a strong technology background that helps refine messaging and creates a much higher quality result than I've seen from other services I've engaged. He is meticulous in detail and a master at keeping things on schedule so that our communications had maximum effectiveness. I highly recommend him."

—Wayne Arvidson, VP Security and Surveillance, Quantum Corporation